We are one of the professional Container Plywood Flooring Factory from China. We began to produce the Container Plywood Flooring since 2010,
9
years until now, we have been worked with numerous of customers around world, you must ever know some of them, example CIMC, MSC, MATEC,MECRC, etc.
We also have all the dry container spare parts from our join venture factory. The corten steel side panel, Top panel, Corner casting, Crossmember, Rear corner post,Floor screw, Door gasket, etc. and The lashing equipment like Twist lock, D-ring, Container bridge fitting, Flush ISO foundation as well as some reefer containers parts. We had been export to USA, EURO, ASIA, AFRICA, OCEAN country like Singapore, Malaysia, Philippine, Pakistan, Las Vegas, Canada, Durban, Australia, Germany, Holland, Welcome more customer around world to join us, we will keep our best service and price to you always. We will reply your
inquiry
within
one
hours.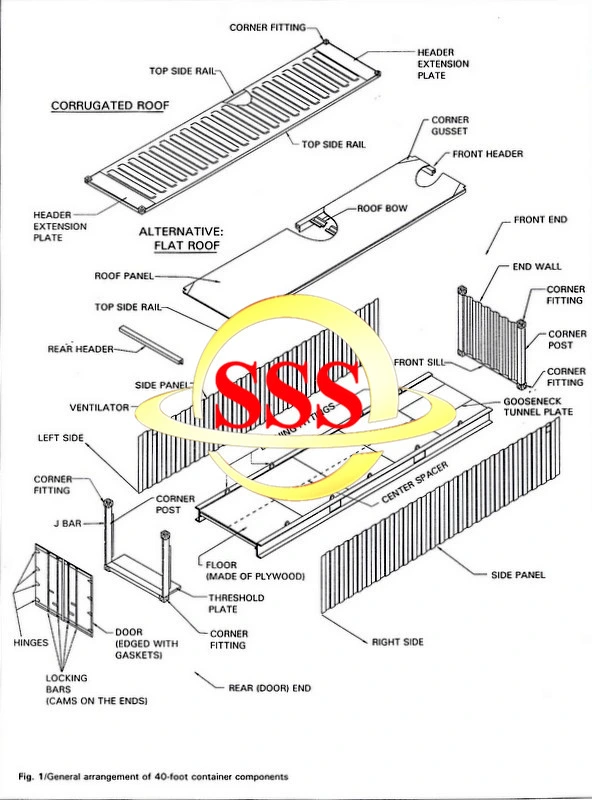 Specification of Container Roof Panel 5 corrs
1) Material: SPA-H
2) Dimensions: 6.0*50*40*232*2400/6.0*50*40*232*2700=10*113*40*2353/12*113*40*2353
3) Weight: 42 kgs
/11.5kg/23kg.
4) Surface treadment: Primered
5) Used for container repair and manufacturer.
6) Warranty sales for 5 years
.